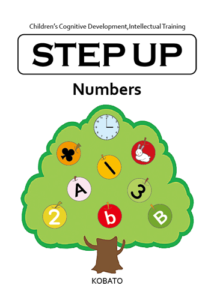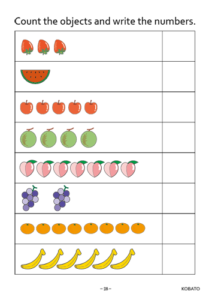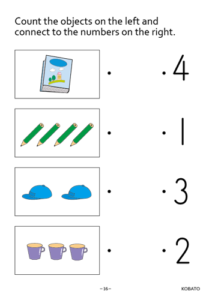 Numbers Contents
・Practice writing the numbers.
・Put the missing number stickers in the blanks.
・Put the same number of stickers in the circles as in the top left circle.
・Speak out loud as you connect numbers in order from 1 to 10.
・Match the objects that have the same number.
・Write the numbers from 1 to 10, etc.
---